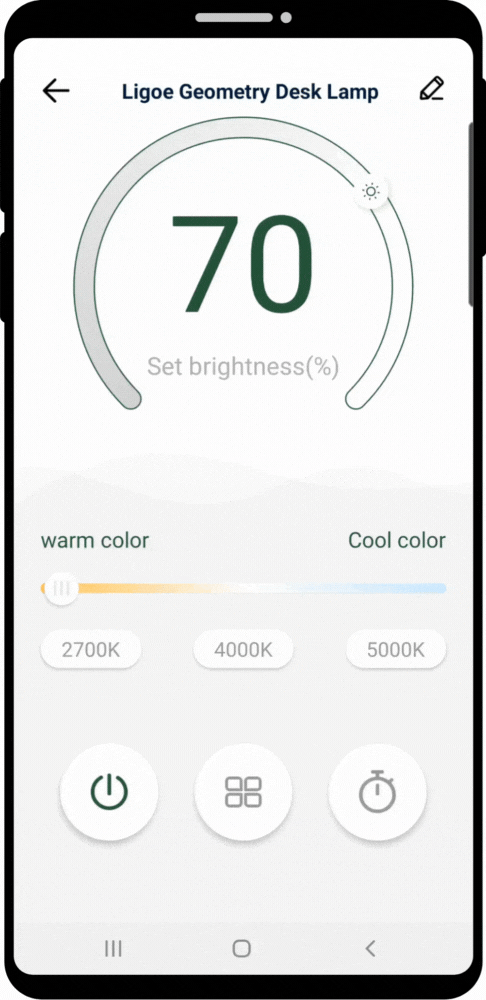 Customize the brightness and color temperature of the lamp
Quickly switch between saved lighting modes for different scenarios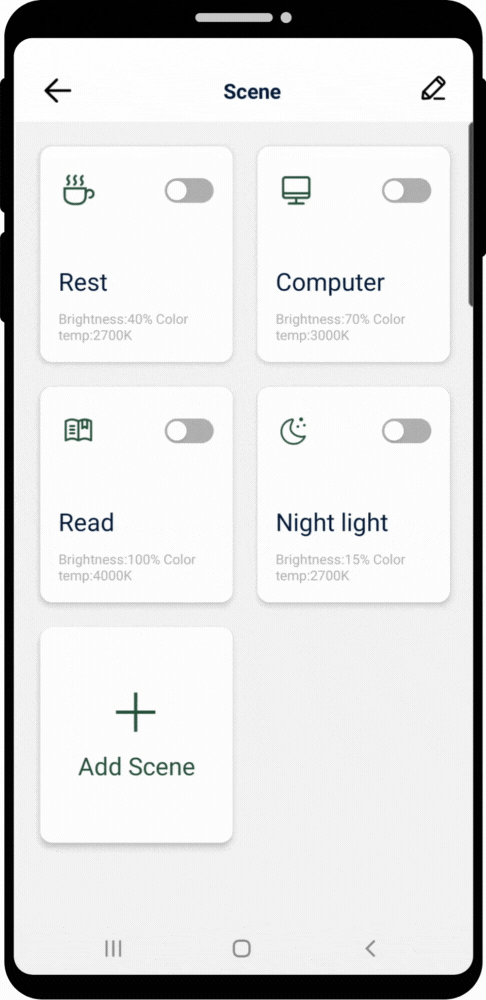 Quickly switch between saved lighting modes for different scenarios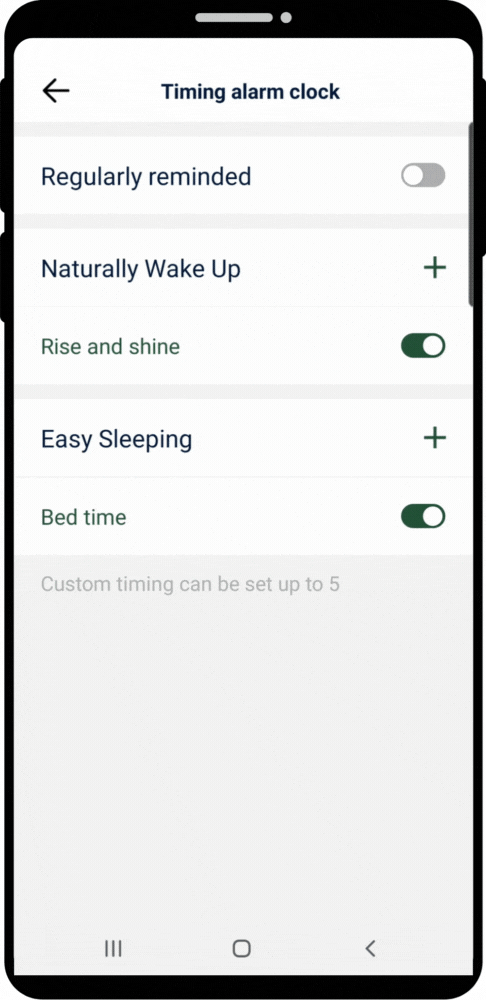 Gradually light up your room to help you wake up and dim down when you are ready for bed
Control · Schedule · Automate
with the Linkstyle App

reduce eye strain and minimize photobiological risk, so you can stay comfortably illuminated for long periods of time
Minimalist Geometric Design
instills a sense of luxury and style in your home or office

Minimalist Geometric Design
instills a sense of luxury and style in your home or office

Adjustable Color Temperature
customized for your needs. Get relaxed before bed with a warm candle-like glow or stay focused on task with a bright white shine
empowers you with a wide range of illumination angles to get your lighting just right

empowers you with a wide range of illumination angles to get your lighting just right
Max Brightness: 500 lumens
Color Temperature: 2700K/4000K/5000K
Color Rendering Index: 90
Working Voltage: 100V to 240V, 50/60Hz
Power Output: 11W
Wi-Fi Frequency: 2.4GHz
Mobile App: Linkstyle App
Working Temperature: -4 °F to 104°F (-20 °C to 40 °C)

1 x Lamp Unit
1 x Power Adapter
1 x User Guide
Almost there..
Let me start by saying I love this desk lamp just for the design and some of its smart features. However it would have been perfect if it had like a charging pad or something. For some reason I assumed it did, but I am keeping this though lol
Minimalist Look!
Just what I needed. Very sturdy, super bright and sleek.
Perfect gift for my son!
Got this desk lamp for my kid and he loves it.