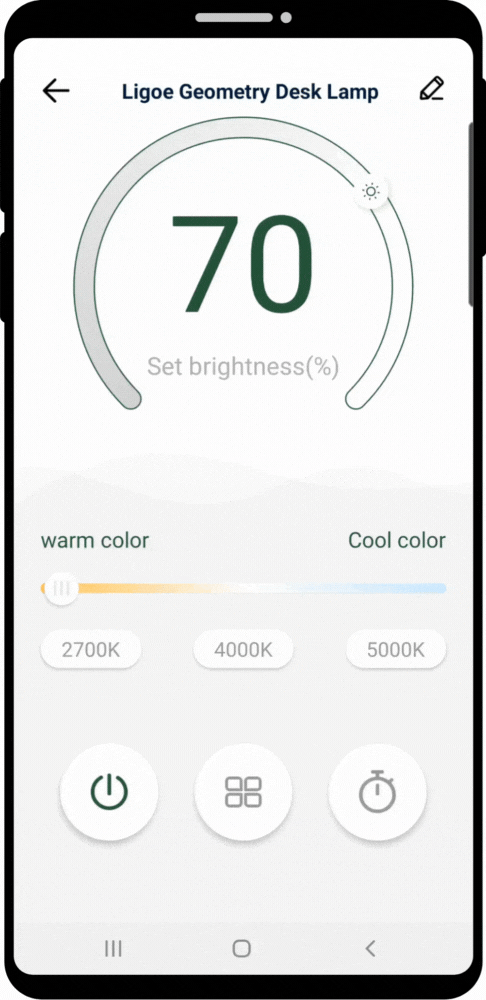 Customize the brightness and color temperature of the lamp
Quickly switch between saved lighting modes for different scenarios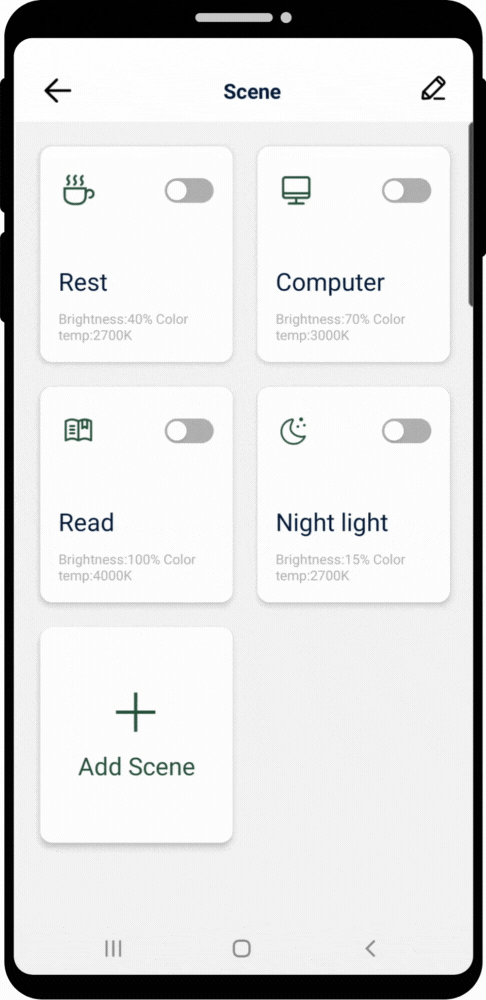 Quickly switch between saved lighting modes for different scenarios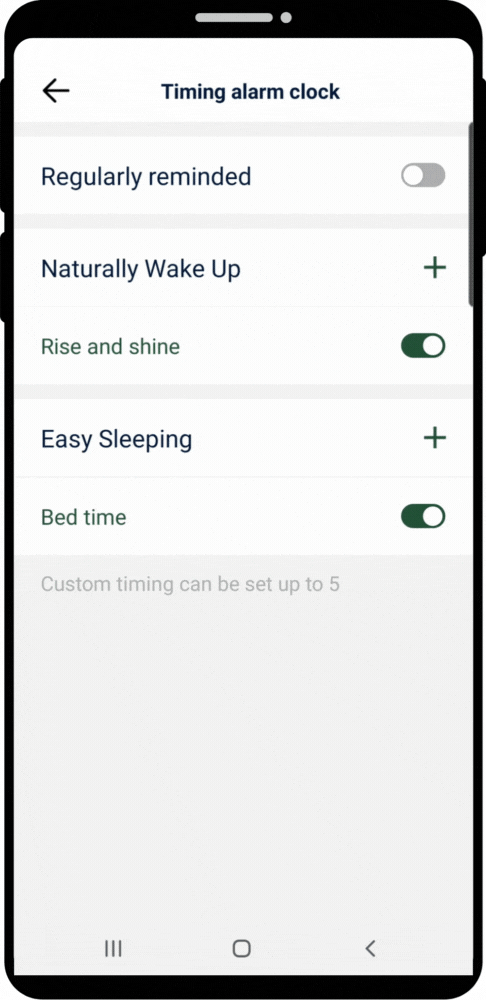 Gradually light up your room to help you wake up and dim down when you are ready for bed
Control · Schedule · Automate
with the Linkstyle App

reduce eye strain and minimize photobiological risk, so you can stay comfortably illuminated for long periods of time
Minimalist Geometric Design
instills a sense of luxury and style in your home or office

Minimalist Geometric Design
instills a sense of luxury and style in your home or office

Adjustable Color Temperature
customized for your needs. Get relaxed before bed with a warm candle-like glow or stay focused on task with a bright white shine
empowers you with a wide range of illumination angles to get your lighting just right

empowers you with a wide range of illumination angles to get your lighting just right
Max Brightness: 500 lumens
Color Temperature: 2700K/4000K/5000K
Color Rendering Index: 90
Working Voltage: 100V to 240V, 50/60Hz
Power Output: 11W
Wi-Fi Frequency: 2.4GHz
Mobile App: Linkstyle App
Working Temperature: -4 °F to 104°F (-20 °C to 40 °C)

1 x Lamp Unit
1 x Power Adapter
1 x User Guide
A very high-quality lamp, definitely worth the price
1. Good-looking, especially the matte finish .
2. Light and foldable. It takes up very little space when folded. It is a lot easier to carry it around than any other lamps I have had. This is super helpful to me since I move a lot.
3. The smart dimming feature and the color temperature adjustment features are very helpful for virtual meetings at different times of the day.
4. Work well with Alexa. I am not sure whether it works with Google Home.
Great For Computer Desk
Great light, nice and bright and I can direct the light in any direction I choose. A HUGE plus is that it works with an app. That was really the single most important factor that prompted me to buy it.
Works well with motion sensor
I have this triggered with a motion sensor. When I enter the room late at night, the sensor turns the light on almost immediately. Aside from that, it is simply a great desk light. The color temperature is adjustable, the LED source doesn't generate heat the way traditional desk lamps have done!
Sleek Design
I have tried many desk lamps and this is the only one I love. It actually helps me focus with auto adjusted brightness and color temperature. You get what you pay for. Highly recommend.
Best Lamp Ever
When I first bought this lamp I was skeptical about quality and functionality. Thankfully, I was proven wrong. It's a great lamp, with excellent lighting and reach. Really enjoy using the app and the flexibility of being able to position the lamp different allowing for more space on a crowded desk. Absolutely incredible.